Improved performance through development of new materials for lithium-ion batteries
UACJ Foil helps make batteries better by developing aluminum and copper foil materials and high-performance surfaces used in current collectors. These collectors are found in products such as lithium-ion batteries and electric double-layer capacitors.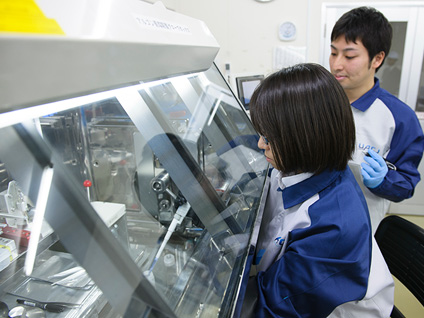 Current collector foils
UACJ Foil's aluminum and copper foils exhibit high strength, ductility, conductivity, heat-resistance and other advancements. We also strive to improve bendability, surface functionality (shaping, coating, etc.) and other characteristics.
Combining strength and conductivity with higher-performance aluminum foil
Advantages of pure, high-strength aluminum foil
Alloy
Mechanical Properties
Conductivity (% IACS)
Reference
Tensile strength (MPa)
Durability (MPa)
Elongation (%)
1000 series
1C32
230
200
4.5
58
High strength/ ductility 1N30
1N30
185
165
4.5
58
Previous material
1085
180
165
5.0
60
Alloy series
3003
270
240
3.0
47
Previous material