Sensible, responsible CSR
In recognition of our corporate social responsibilities (CSR), UACJ Foil engages in environmental conservation activities, including acquisition of ISO 9001 and ISO14001 certification. We also help build sustainable societies and positively engage local communities through activities such as strengthening compliance and developing products with low environmental impact. As a member of the UACJ Group, we will continue to act in accordance with the UACJ Group Code of Conduct and strengthen CSR initiatives.
Quality initiatives
UACJ Foil performs computer-assisted, systemized quality controls for all processes, from import of base foil to manufacturing and shipping. All plants have acquired ISO 9001 certification, and we are continually evolving to ensure customer satisfaction.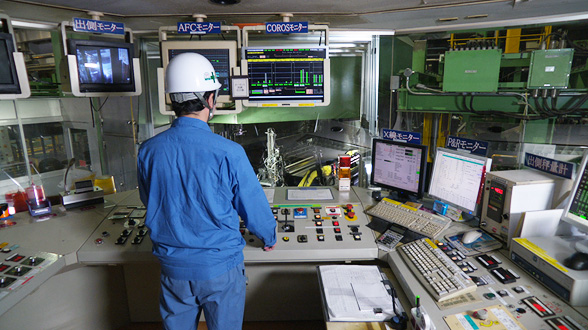 Quality policies
Each of our staff is to think in the customer's point of view and perform quality assurance at each work station to deliver safe and better products as well as high quality services.
Laws and regulations related to quality, company regulations, and requirements agreed to with customers are to be observed.
Performing continuous improvements by setting goals to maintain the effectiveness and appropriateness of quality management systems in the following viewpoints.

1) Sedulous pursuit of customer satisfaction improvement through accurate understanding of customer requirements as well as with swift correspondence
2) Preventing recurrences of defects by pursuing root causes, countermeasures that do not rely on people, and SDCA
3) Development of human resources with the ability to meet the delivery time, technological development capabilities, and proposal capabilities by nurturing problem solving skills

These quality policies are to be fully disseminated to all members of related organizations.
Environmental conservation initiatives
UACJ Foil strives to raise environmental awareness, promoting energy conservation, resource conservation and recycling, and actively engage in eco-friendly product development.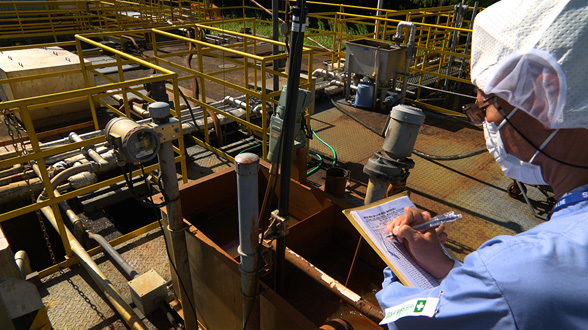 Environmental policies
Philosophy
While thanking Earth that is rich in greenery for providing an environment where we are capable of perform our activities, we acknowledge that the environment is important for all life that exist on the surface of Earth, and we aim to achieve reduction of environmental load for all aspects of our business activities by regarding preservation of the Earth environment and formation of a circulating society as one of the most important themes to pursue.
Action Guidelines

Reducing the environmental load by promoting energy saving, resource saving, waste reduction, and recycling.
Observe laws and regulations related to the environment, agreements, and company regulations.
Perform activities that consider continuously improve the environment management system and prevent pollution by setting an annual policy and goal.
The environmental policy is to be fully disseminated to all employees and members of related organizations through posts on notice boards and education, and through the company webpage for the public.
Occupational health and safety
UACJ Foil Corporation, whose all manufacturing bases have aquired OSHMS certification in August 2018.We strive to maintain safe and healthy working environments.
Safety and Health Policy
Management Philosophy
Contributing to the well-being of all employees by ensuring their safety and health.
Safety and Health Policy

We aim to realize a safe and healthy,nice to people workplace to achieve "zero disaster" with the cooperation of all employees.
We will comply with the occupational health and safety laws and regulations and our internal rules.
Setting annual directions and goals, we aim to continuously improve the safety and health management system in accordance with the following viewpoints:

1) Implementation of schemes for intrinsically safer equipment and safer working methods
2) Creation of a culture/encouraging people to give first priority to safety
3) Improvement of the working environment by taking the opinion of workers into consideration
4) Promotion for a healthier body and mind through a more solid management of health and "work style" reforms (reforms on labor conditions).
5) Further development of measures on disaster prevention and implementation of more thorough trainings

We will ensure these safety and health policies are widely disseminated to all employees and related cooperating companies within our premises.