Aluminum Foil for Lithium-ion Battery Cathodes
UACJ Foil's lithium-ion battery aluminum foil is the result of research and development integrated with upstream processes. The foil is produced utilizing optimal base aluminum alloys for lithium-ion batteries, with rolling technologies precise to within ±0.5μm.
Our high-quality aluminum foil is free from shape defects and is produced in cleanroom environments. Used in the lithium-ion battery cathodes of numerous automobile manufacturers both in Japan and worldwide, our cathode foil boasts a world-leading market share.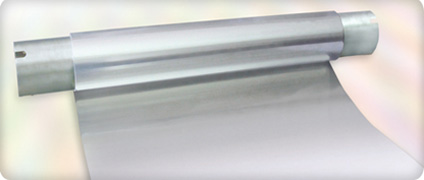 Characteristics
Lithium-ion battery aluminum foil must be produced using optimal aluminum alloys for specific applications. UACJ Foil produces high-performance, high-quality lithium-ion battery foils for applications such as such as automotive and electronic device usage, from alloys carefully chosen for those specific demands.
Contact Us