Overview
This integrated manufacturing plant handles products such as aluminum foil for packaging and batteries, household aluminum foil and highly pure aluminum foil for aluminum electrolytic capacitors, as well as processing of PTP and other foils.
To meet increasingly diverse and sophisticated customer needs, Isesaki Plant continually works to improve its technology and quality to create leading-edge, high-precision aluminum foil products.
Isesaki Plant has a unique system, maintaining a regular stock of uncut, low- and medium-thickness raw foil (12-20 μm) in order to fulfill customer requests for specified lengths and widths, in line with desired turnaround.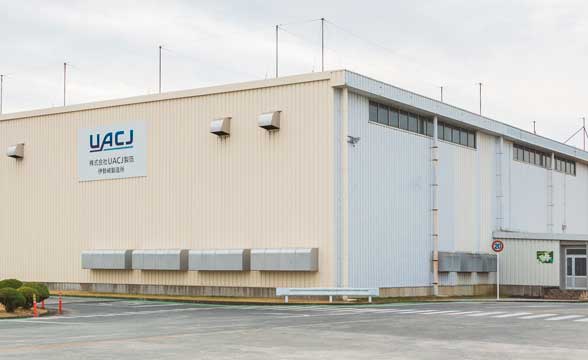 Products

Aluminum foil (simple foil)
Processed foil (focusing on PTP)
Household aluminum foil

Began Operation
May 1979
Address
1670 Kasukawacho, Isesaki, Gunma, Japan 372-0023
TEL: +81-270-23-1189 FAX: +81-270-23-6249
Access
By Train

25 minutes by taxi from Honjo Station on the JR Takasaki Line.
30 minutes by taxi from Honjo-Waseda Station on the JR Joetsu Shinkansen Line.

By Car

30 minutes from Kan-Etsu Expressway, Honjo Kodama I.C.
15 minutes from Kan-Etsu Expressway → Kita-Kanto Expressway, Isesaki I.C.
Main Facilities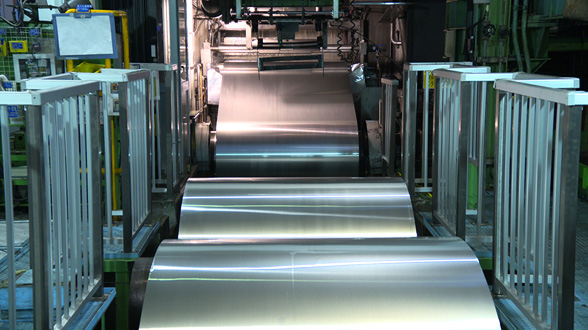 Rolling Mill
This automatically controls width shape, incorporating UACJ's expertise in process control technology to manufacture high-quality aluminum foil.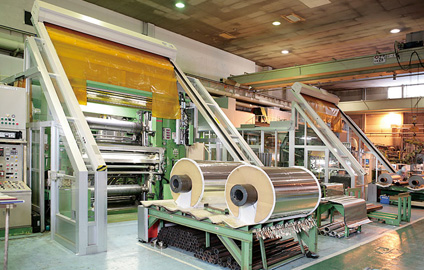 Separator
This separates two sheets of aluminum foil that have been rolled together while performing critical online quality inspections.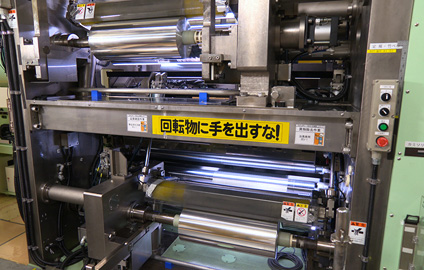 Cutter
The manufacturing environment is designed to prevent contamination by foreign substances. It provides for online quality-control inspections and cutting management.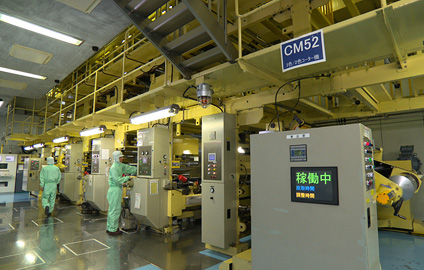 Double-Sided Printing Equipment
Double-sided pitch printing using gravure coating equipment — and performed in clean environments that conform to GMP standards — ensures high quality pharmaceutical packaging materials.